With EWM's Analytics & Reporting dashboards, the full power of your data is always at your fingertips. Our platform enables you to design and configure bespoke reports to accommodate your specific needs, and generate them on-demand bases on a wide range of variables.
Whether you're in need of visually appealing management reports, amortization and employee mobility tracking, or are looking to dive deep into analysis of your plan and employee population data, your information has never been more accessible with our analytics dashboard.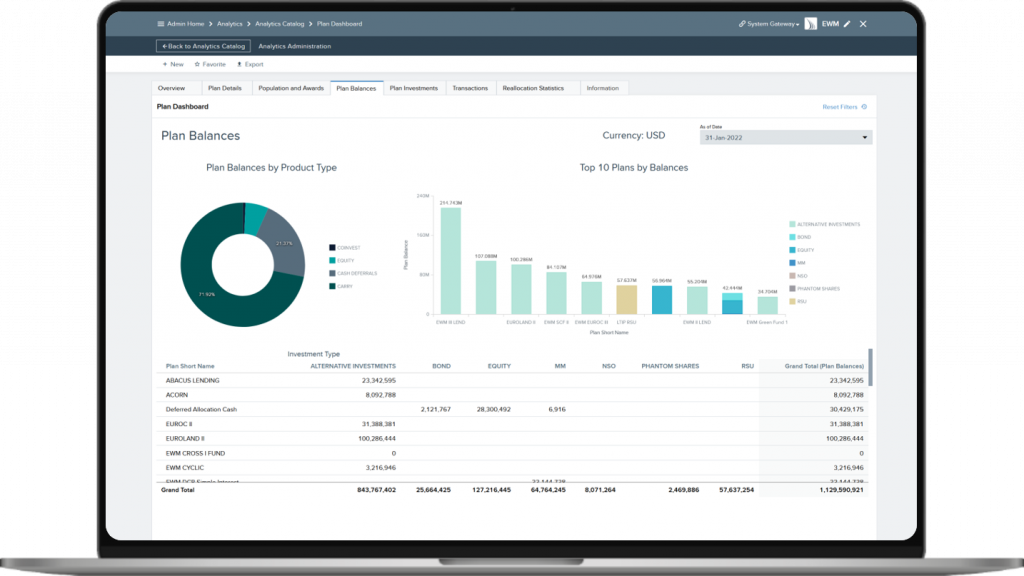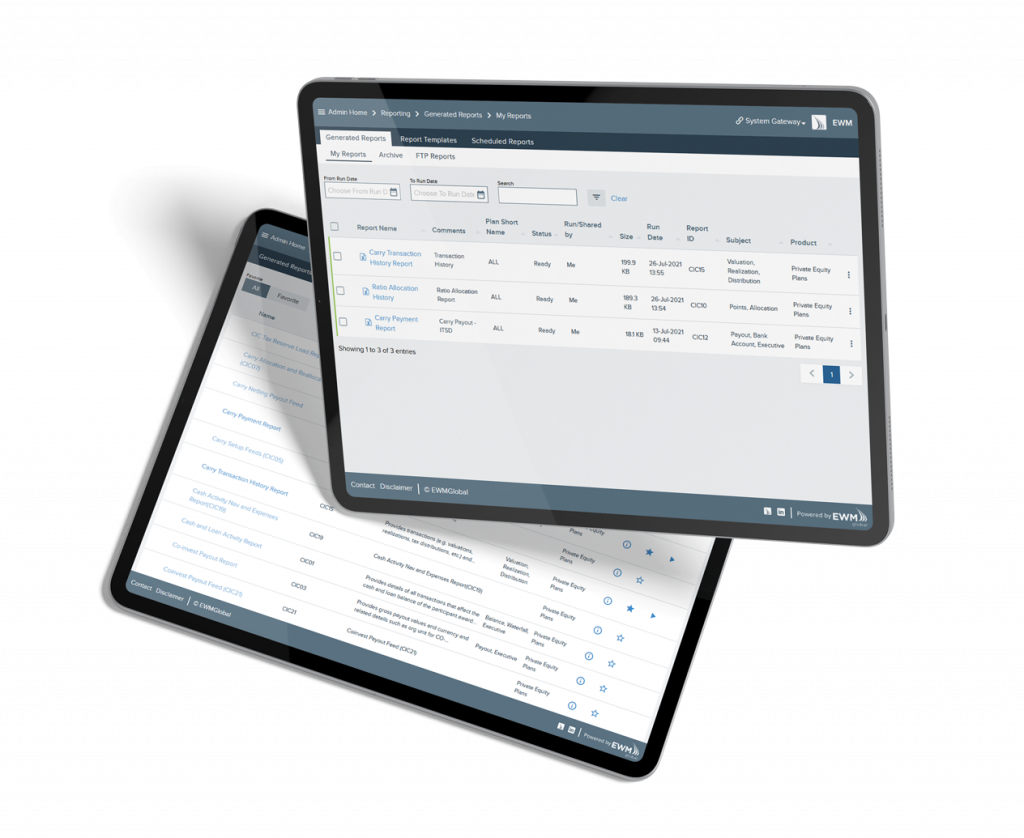 Our reporting suite makes running, viewing, and monitoring reports easier than ever. Some of our functionalities include a catalogue for all you available reports, history of all your generated reports, and the ability to run on-demand reports at the click of a button.