Say Goodbye to Annual Paper
Compensation Statements
Upgrade the way you view and display your company's compensation streams with our Total Reward Portal, a fully digitized and up-to-date compensation statement available via desktop and mobile.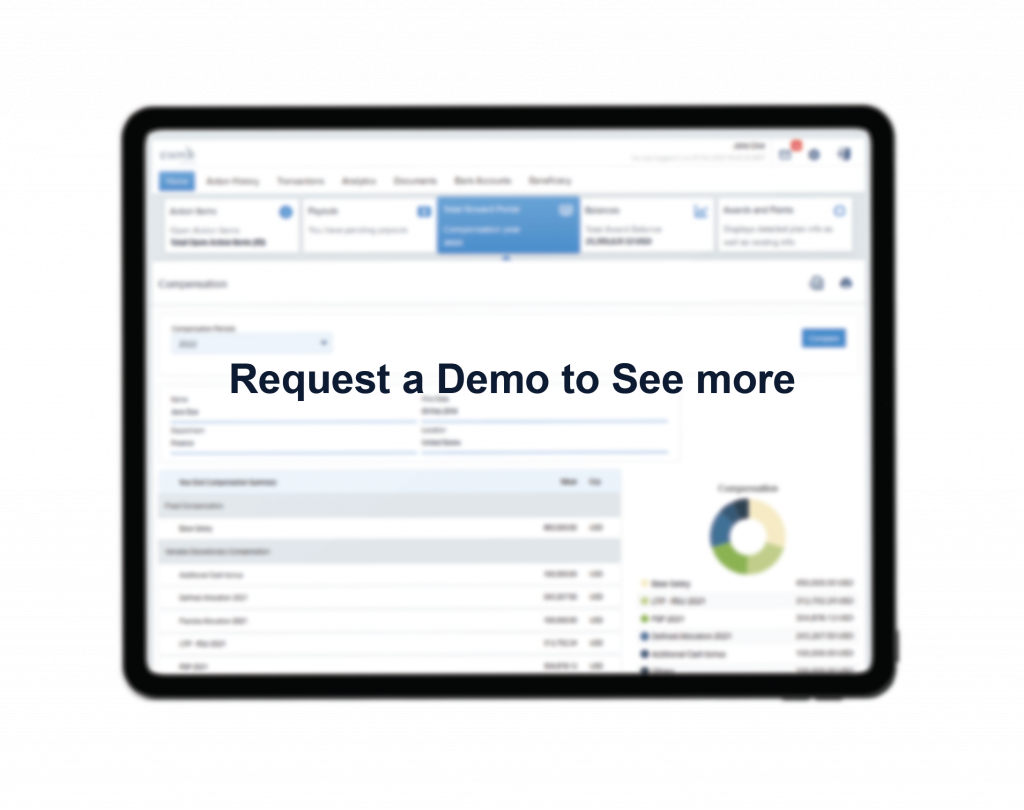 Salary hikes are great, but do your executives have clarity and visibility over their compensation?
This highly flexible digital compensation statement combines compelling visuals with security, accessibility, and ease of use for both admins and participants.
Our Total Rewards Portal digitally consolidates up-to-date compensation and benefits information across all plans and programs in which an employee participates. Using the comparison functionality, the employee can see the total compensation progress over, typically, yearly periods. This functionality is not limited to just the plans administered by EWM Global, but can be expanded to include any compensation or benefits which the firm wishes to display.